Triple-H Biography
3 min read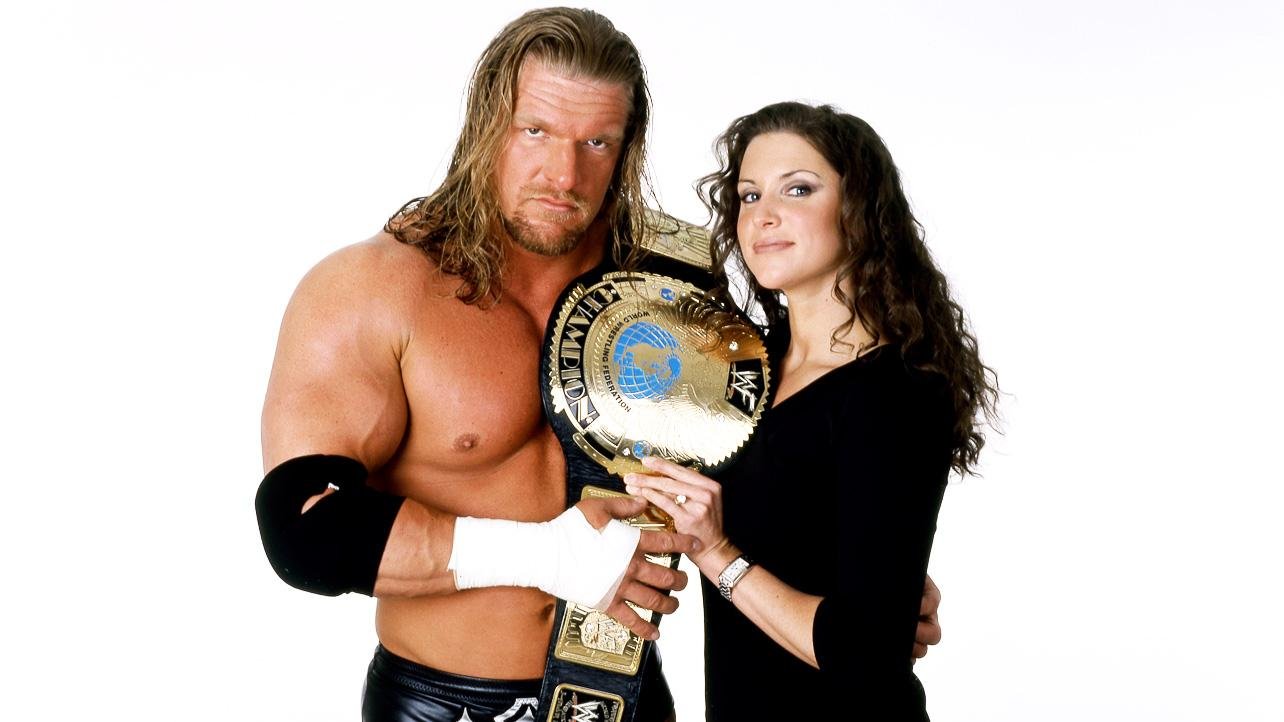 Triple-H
Most professional wrestlers have a ring name today. Sometimes it is an abbreviation of the full name. Some performers choose a fictitious name that suits their ring personality. Triple H has a slightly different variation on the name idea. This pro wrestler and screen actor was born Paul Michael Levesque in 1969. Earlier in his career he wrestled under the name Hunter Hearst Helmsley. He now uses the three "H's" from his former name to wrestle as Triple H in World Wrestling Entertainment (WWE) action.
Triple H is a featured wrestler in the WWE Raw series now but he started with World Championship Wrestling (WCW) more than 17 years ago. He use a number of different ring names and was part of D-Generation X. Triple H ultimately became a main-event performer and held several championship titles.
So Many Titles
Triple H has 13 world champion titles to his name – eight WWE and five World Heavyweight championships. His resume' includes King of the Ring, Royal Rumble and Grand Slam championships as well. This native of New Hampshire started on the path toward wrestling with a keen interest in bodybuilding. In fact, he won the Teen division of Mr. New Hampshire.
Levesque honed his skills under the tutelage of the legendary Killer Kowalski and started wrestling professionally in 1992. He was an early member of the Independent Wrestling Federation and took the heavyweight title in that organization under the ring name Terra Ryzing.
Triple H worked under the WCW banner for several years in the mid 1990s, trading on his French-sounding last name and on tag-team action with Lord Steven Regal. He was marketed in the wrestling world as a "blueblood" from Connecticut, which is the origin of the Hunter Hearst Helmsley name. This lasted only a short time, however. During that time he was closely associated with Shawn Michaels, Scott Hall and others in The Kliq.
MSG and Beyond
Triple H is still remembered for stepping out of character at Madison Square Garden, a moment that is known among wrestling fans as the MSG incident. He held the Intercontinental title for a short time then moved on to become part of D-Generation X, a group of wrestlers known for pushing the limits with their actions during and after matches.
In the 21st century Triple H activity included Hell in a Cell, a title in WrestleMania 2000 (pinning The Rock) and Three Stages of Hell versus Steve Austin. As part of the Raw lineup he held the Undisputed Championship for a short time but lost it to Hulk Hogan. In recent years, Triple H has been part of Evolution with Ric Flair, Randy Orton and Batista. He fought Shawn Michaels in a Last Man Standing match and was part of the D-Generation X revival.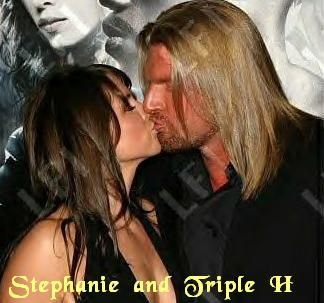 Triple-H kissing Stephanie McMahon.
Most recently, Triple H has been adding championship titles to his list, feuding with select opponents and appearing in commercials, television shows and on film. He married Stephanie McMahon in 2003. Triple H also produced a body-building book in 2004.