John Morrison Biography
1 min read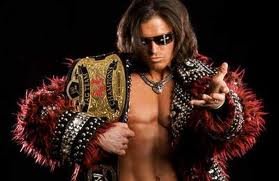 Professional wrestlers often adopt ring names and stage names. John Randall Hennigan did that, using the simple tag John Morrison after starting his career as Johnny Nitro. Morrison (born 1979) is best known as a World Wrestling Entertainment (WWE) performer with the Raw brand. He participated in the Tough Enough III competition that offered the winner a WWE contract. His success there sent him to the WWE training ground of Ohio Valley Wrestling.
He was part of the OVW Southern Tag Team Championship team, with Joey Mercury. Morrison was soon moved up in status to become part of the SmackDown crew. The team of Mercury and Morrison won the WWE Tag Team title three times through 2006. Morrison moved to the Raw brand of WWE. While wrestling under this banner he won the Intercontinental title twice.
He moved on to the ECW camp and captured the title under that banner. He continued his successful tag team performances, joining with The Miz to take the WWE team championship. Morrison moved back to SmackDown and took home the Intercontinental title again (2009). He has also been connected with a pharmaceuticals issue that resulted in a 30-day suspension, activity that covered several other WWE stars.