Hollywood Hulk Hogan Biography
2 min read
Hulk Hogan Stats
Height: 6′ 7″.
Weight: 303 pounds.
Hometown: Augusta, Georgia.
Finishing Move: Legdrop.
Career Highlights: WWE Champion, WCW Champion, World Tag Team Champion, Royal Rumble Winner 1990, 1991.
Terry Bollea better known as Hulk Hogan was born on August 11, 1953. As a kid, Hulk developed a big interest in wrestling. Although he joined college, his mind was always in the ring and never on books and he never completed his degree.
Hulk made his wrestling debut in the year 1980 against "Andre the Giant" and eventually won the match and gained respect of wrestling fans around the world. It was this sheer popularity that helped Hulk to get cast in the movie "Rocky 3". Later in 1984, Hogan won the WWF championship for his victory against the Iron Sheik and became an international celebrity. Following "Rocky 3", Hogan was cast in many other movies like the 1989 wrestling movie "No Holds Barred".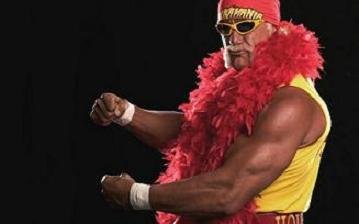 In the year 2002, Hulk Hogan released his autobiography "Hollywood Hulk Hogan" where he shares with readers, all the major turning points and unforgettable experiences of his life as a professional wrestler. Hogan also participated in a reality TV show "Hogan Knows best" that gives a look at the family life of Hulk Hogan. The show illustrated the various issues faced by the wrestler in taking care of his children; son Nick and daughter Brooke. Although the show grew in popularity, Hulk had to face a big psychological blow with the car accident that his son got involved in. The accident led to the kid getting eight month's prison sentence. More pain followed for Hulk with his wife Linda filing for divorce after 24 years of married life.